Mark's gallery of Facebook infractions 9: extremism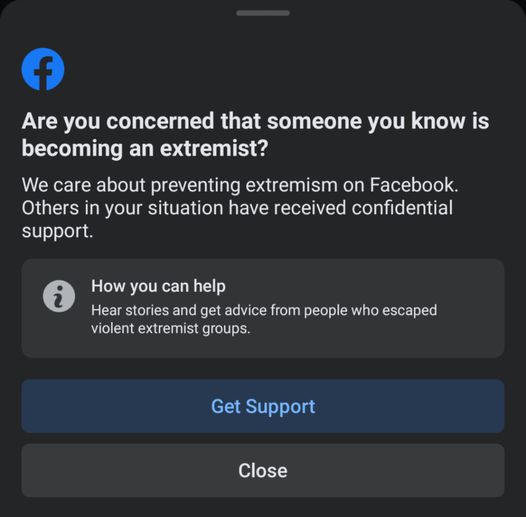 Reshared from an acquaintance.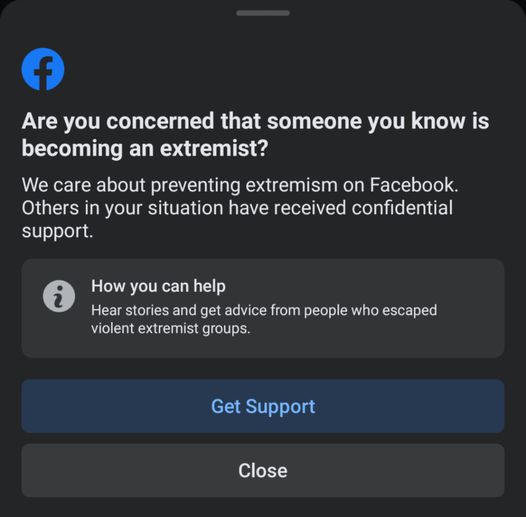 I'd be fascinated to know how Facebook is going to use the data they collect from this. I'd assume it will feed into a pattern recognizer for "extremism-like typing." Interesting that it leaves the definition of extremism up to the viewer.